Welcome to Charleston Animal Hospital
Your Veterinarian in North Charleston,SC
Call us at (843)-552-0259
Pet Emergency? Call us right away at (843)-552-0259!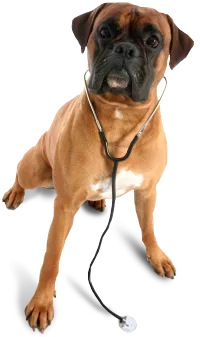 If you live in North Charleston or the surrounding area and need a trusted veterinarian to care for your pets – look no further.
Our mission at Charleston Animal Hospital is to provide the highest
quality care for pets in the local and surrounding areas. We are a full
service animal hospital, with a highly trained staff, and a reputation for being compassionate and caring.
The staff and doctors at Charleston Animal Hospital take a holistic
approach to treating your pets. We customize care for your specific pet's
needs. Diet, vaccine requirements, surgical, and medical treatment options all vary from one animal to the next. Last, but not least, we strive to educate our clients and keep open lines of communication to improve the
human animal bond through healthier, longer living pets.
In addition to using more cutting edge technologies and individualized
healthcare options, we have made available both medical record access and online pharmacy access to our clients.
Discounts are available for seniors (over 65), military, and public
service employees.
At Charleston Animal Hospital, we treat your pets like the valued family members they are.
Dr. Brian Leman
North Charleston Veterinarian | Charleston Animal Hospital | (843)-552-0259
5617 Dorchester Rd
North Charleston, SC 29418